To connect to the Taranis API environment from an external system you need to obtain a Token.
You can get a Token by login in to
Taranis WebApp
.
In Taranis WebApp, Go to your profile, under 'Your Information', click on 'Get API Token'.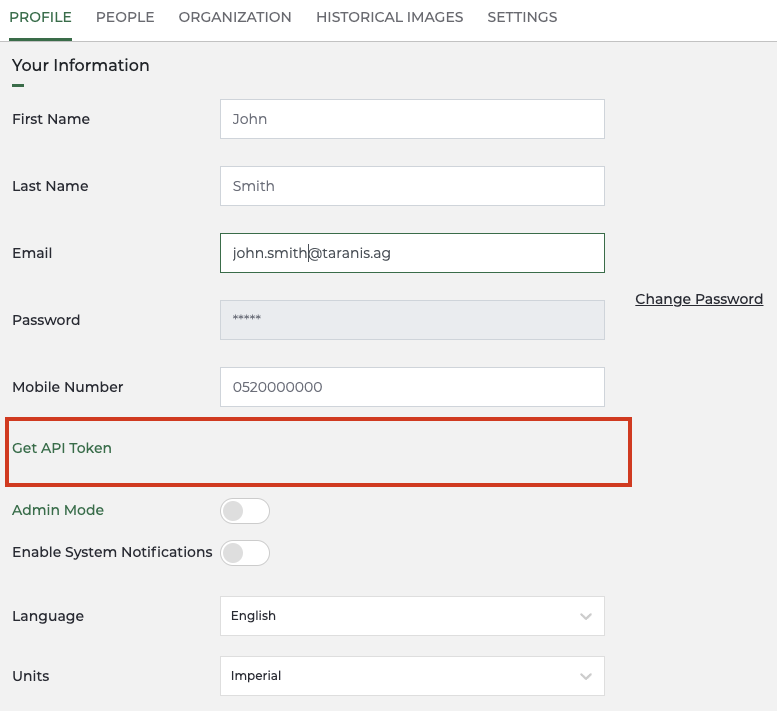 Copy the content and use this token for your HTTP requests with Bearer authentication.
For more information and examples go to
Taranis API