In the remote scout feature, you can underlay an NDVI layer (or any layer available in the map layers) and correlate the SmartScout insights to the NDVI layer.
First, select the field that you would like to take a deeper dive into from the fields list on the right hand side.

Then select the map layers tab from the left hand navigation panel and Remote Scout.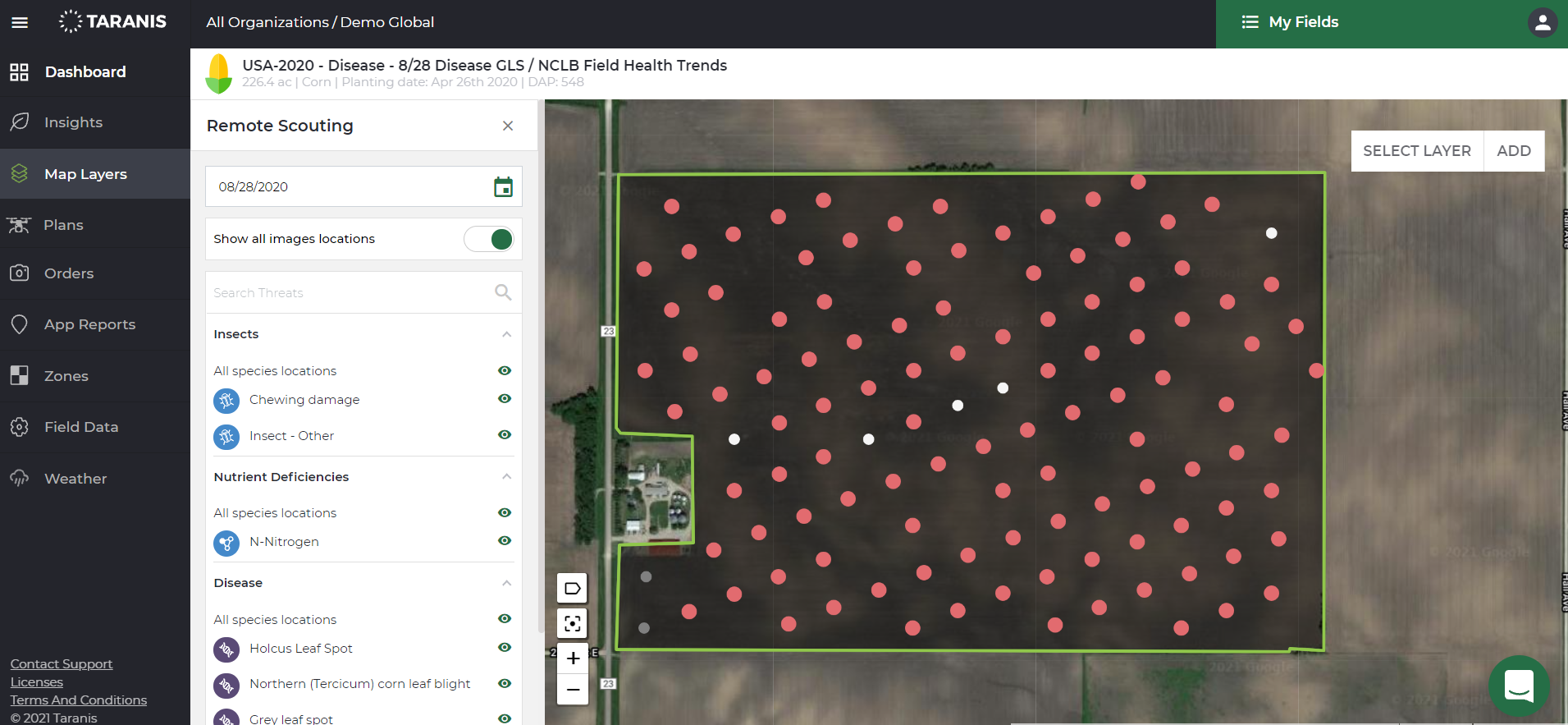 In the right hand corner, you can select a layer to underlay with the SmartScout mission completed to further correlate what is going on in that field.

You have the options to choose from different satellite layers, insight heat maps, Field Health Focus insights, and others.

In this example, a Planetscope NDVI layer from a similar time frame of the SmartScout mission has been selected.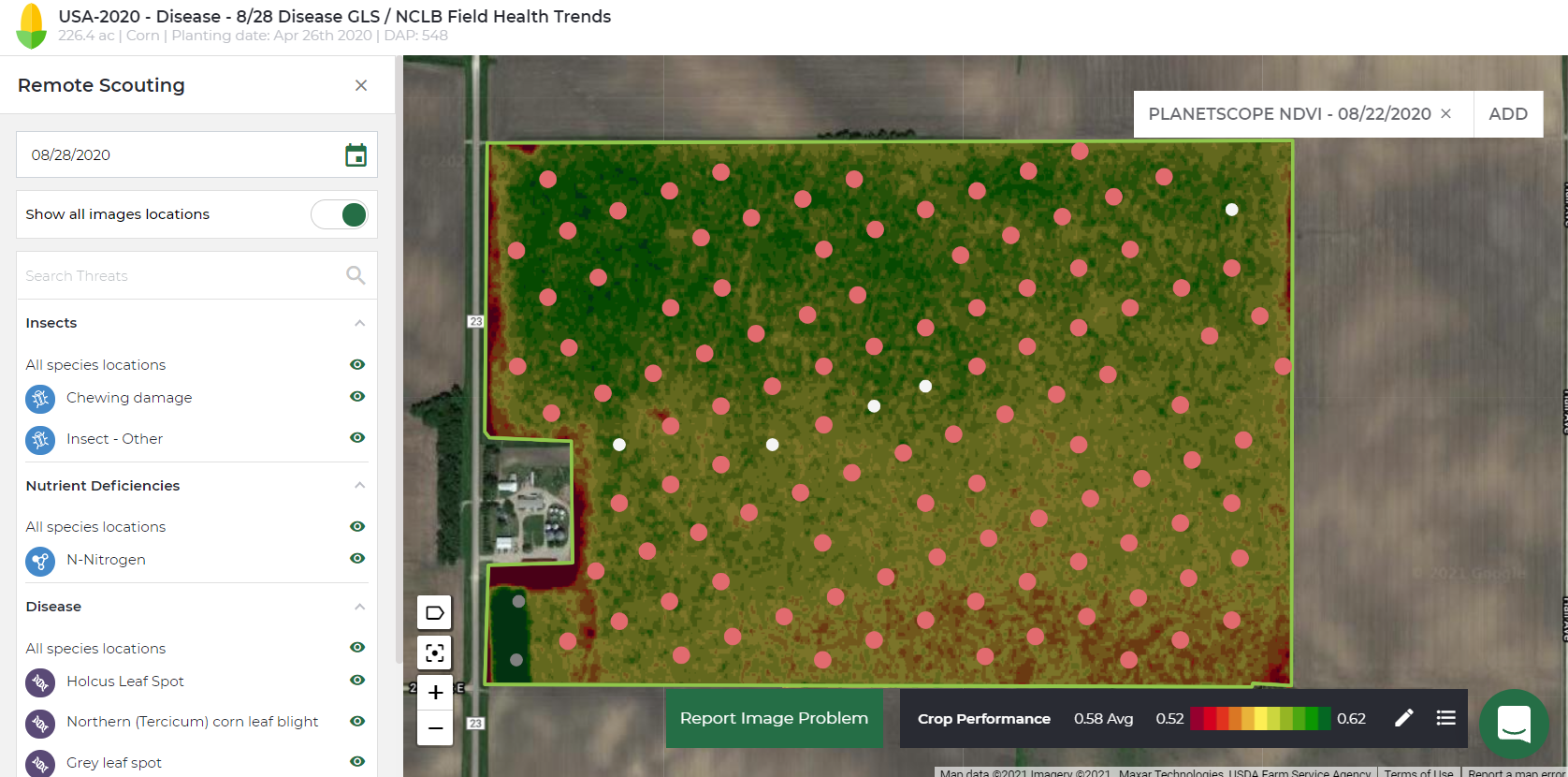 In the right hand pane, you can see all the threats that were tagged by the AI during the SmartScout mission. You can toggle specific ones on and off to see what correlates with specific NDVI areas.

In layman's terms, this NDVI layer is green matter to not green matter. Just because dark green is present doesn't necessarily mean we have a healthy plant stand; we could have a high pressure of weeds popping through adding to that green matter collected. And just because we see yellow or red doesn't mean that we have no plants; we could have a uniformed stand but with defoliation or diseases coming through taking away from the green matter.

After toggling the different threats on and off, we can see that there is a correlation with the lower NDVI and grey leaf spot diseases. Once you click on the images provided through the SmartScout mission, you can see that grey leaf spot and other diseases are present in the southeast side of the field.