Increasing Annotation Accuracy for Sugarcane
As part of its ongoing efforts to provide agribusinesses, growers and mills with quality and actionable insights, Taranis continues to invest in its machine-learning and artificial intelligence models and annotations platform.
This month saw the release of new automated models reducing the overall time-to-insight and increasing its scope of identified weeds species for sugarcane. The release functionality is able to annotate and identify a greater variety of weeds species in sugarcane as well as apply automatic, and when needed, manual processes that further ensure the accuracy of the identified weeds species.
The latest developments reduce the time-to-insight for our customers by leveraging upgraded artificial intelligence models and Dataloop, a quality-first annotation platform, with promising results of cutting down the annotation time by approximately 50%.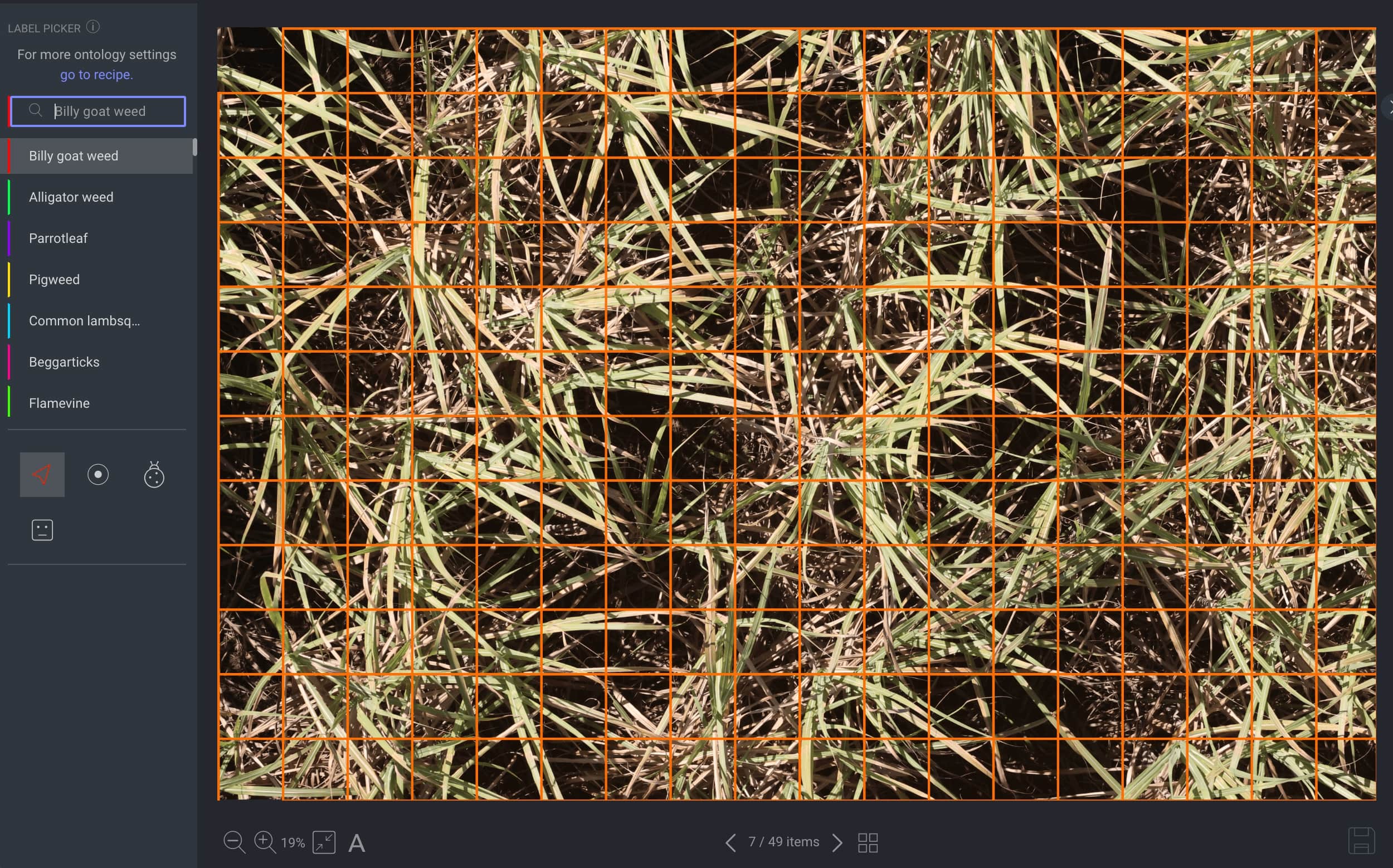 Sugarcane Annotation
Quality Control Enhancements

We continue to improve our insight annotation quality, with the release of secondary quality control process. The additional step ensures that selected images and insights are further reviewed to provide customers with quality outputs as well as feedback for continuous annotation learning.
Additionally, new operational reports were created to track and monitor the performance of the annotation platform, geared to identify and mitigate any potential service bottlenecks.
Application Performance Transparency

New uptime and upcoming maintenance pages allow users to check if the service is operational without the need to contact customer support directly. The upcoming maintenance page inform customers about current outages and scheduled maintenance of the service and in additional application performance reports are released on a monthly basis. The pages can be accessed
here
.
Additional Enhancements
Mission Delivery Notes: the new functionality allows drone pilots to capture notes about the field (access points, obstacles, etc.) that can serve for later missions.
Dashboard Performance: further improvements in the performance of the dashboard were delivered to reduce time-to-information by 50%.
Dashboard Missions Order: the dashboard now sorts missions by date descending, allowing users to view their latest missions at the top of the list.