Sharing Insights through CONNECT
In the field level of CONNECT, you have the capability to create a note and share that note with another Taranis user.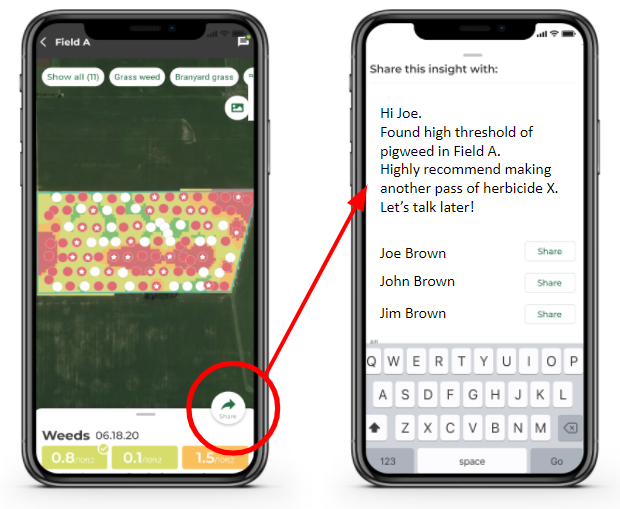 Related Articles

CONNECT App Insights Filter

On the CONNECT app, you have the capability to filter by crop, insight, insight date, and planting date to drill down on the fields you would like to prioritize. ​

Downloading Insights for Offline Availability

Using the new "Available Offline" option in the fields menu tab, users are now able to see and use insights even when they are offline with no internet connection. Downloading Insights How to download insights for offline availability in your CONNECT ...

Download the CONNECT App

The Taranis CONNECT App is available for IOS and Android users. Head to the App Store to download for IOS. Go here to download for Android:

Connect Geo Location

Taranis Connect has the capability to walk out to a specific point of the field to scout with Geo Location!

Web and Mobile Action Overview

To facilitate engagement with the actionable insights, Taranis provides a web application and a mobile application. Additionally, when new insights are made available, associated users with an Agronomist or Management role will receive an insights ...