Inside the Taranis Webapp, you can take a weed heatmap after a SmartScout mission and create a variable rate prescription.
There are two ways to create a prescription from a heatmap.

First, from the field level:

Open up the field that you have determined to need immediate action with a post or second post application.

Once you are in the field, select the zones button at the top of the histogram.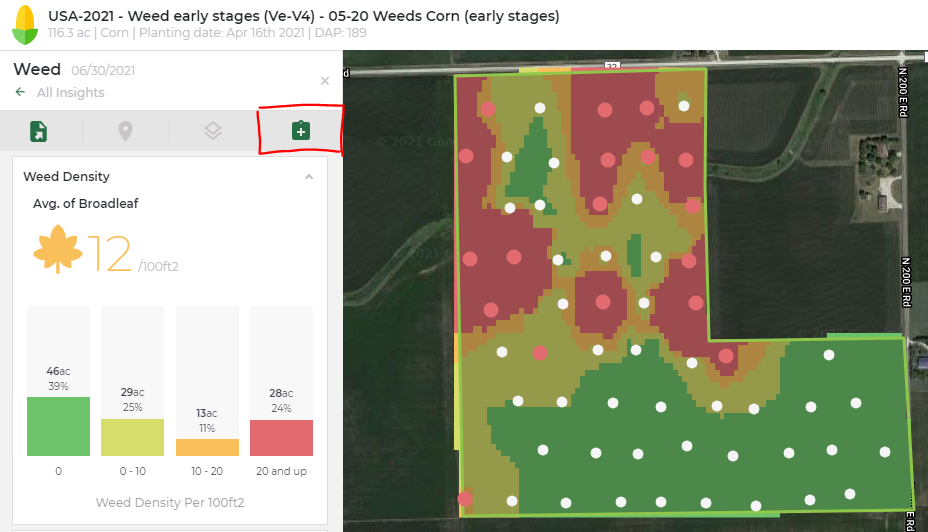 Here, you will be take to the zones tab.

If you agree with the zone map created from the heatmap before, you can add your prescription right away.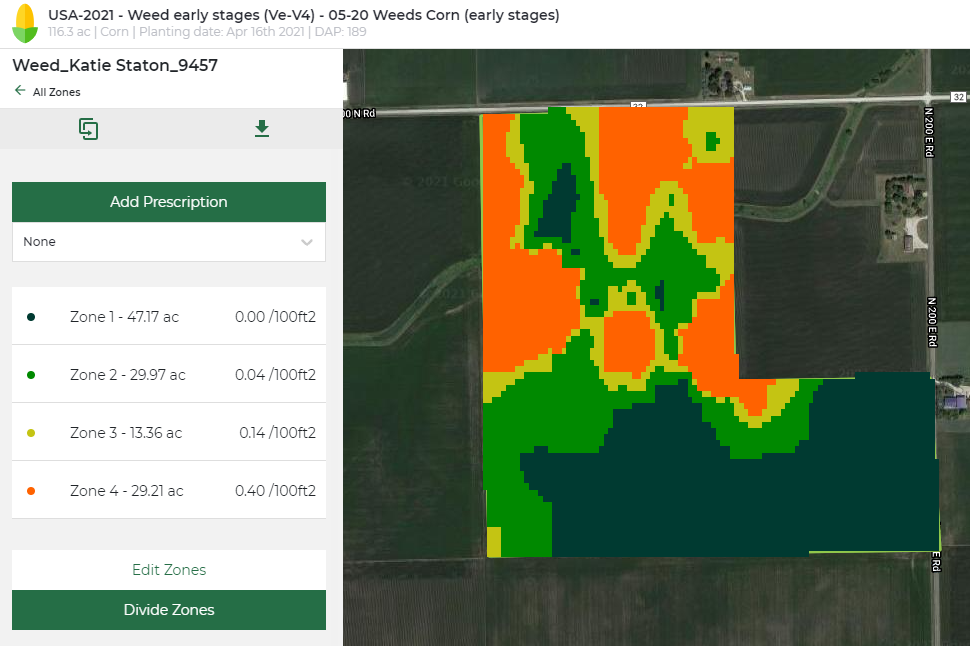 If you would like to edit the number of zones or size of zone acres, select the edit zones button.

Here you can edit your zone number, management area size per zone, and draw custom zones.

Once you are done editing click save.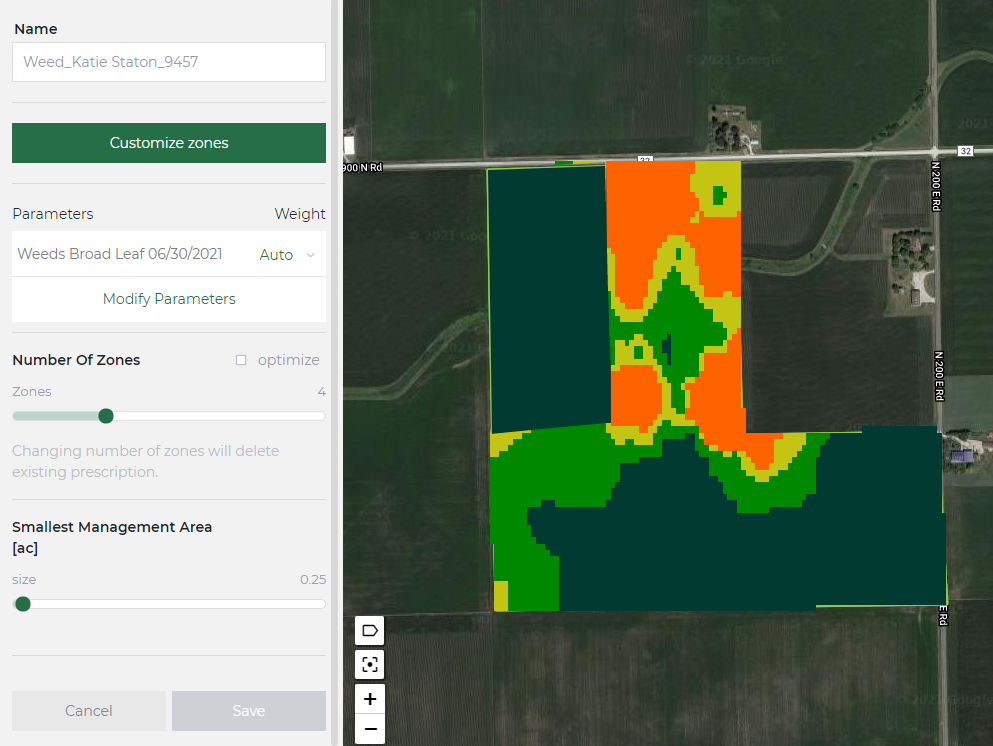 You will then be able to add your new herbicide prescription.

Select use RX for export and save.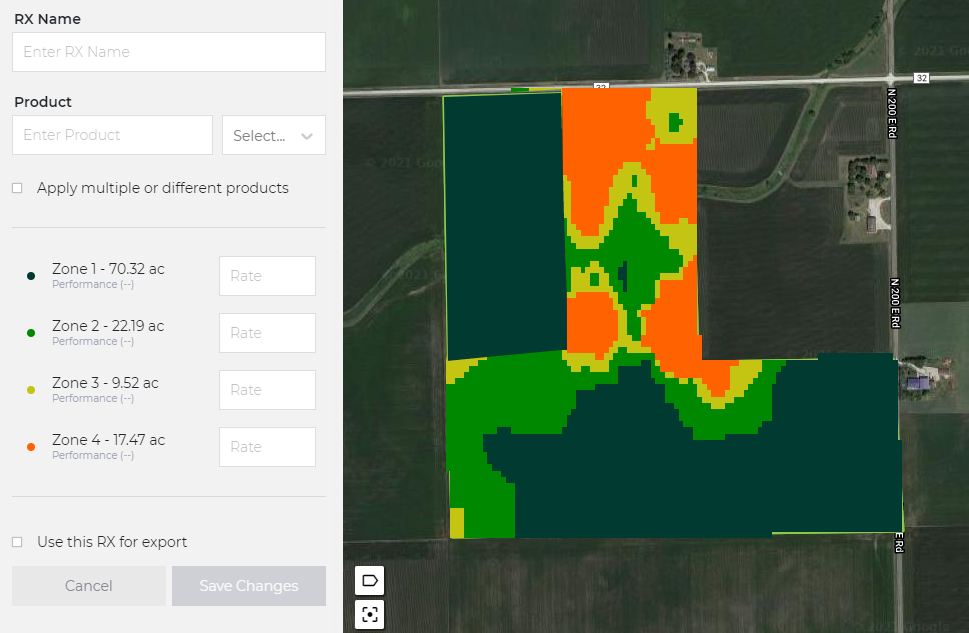 After you save, you can download your new prescription as a shape file (in blue) and upload it to your monitor for your herbicide custom application.

You can also export a load map as a pdf that will have your rates and zones on it. Simply hit edit by the prescription name and then the export icon (in red) at the top of the prescription.

If you need to make a new prescription with these exact zones, you can duplicate the zone map for the new prescription.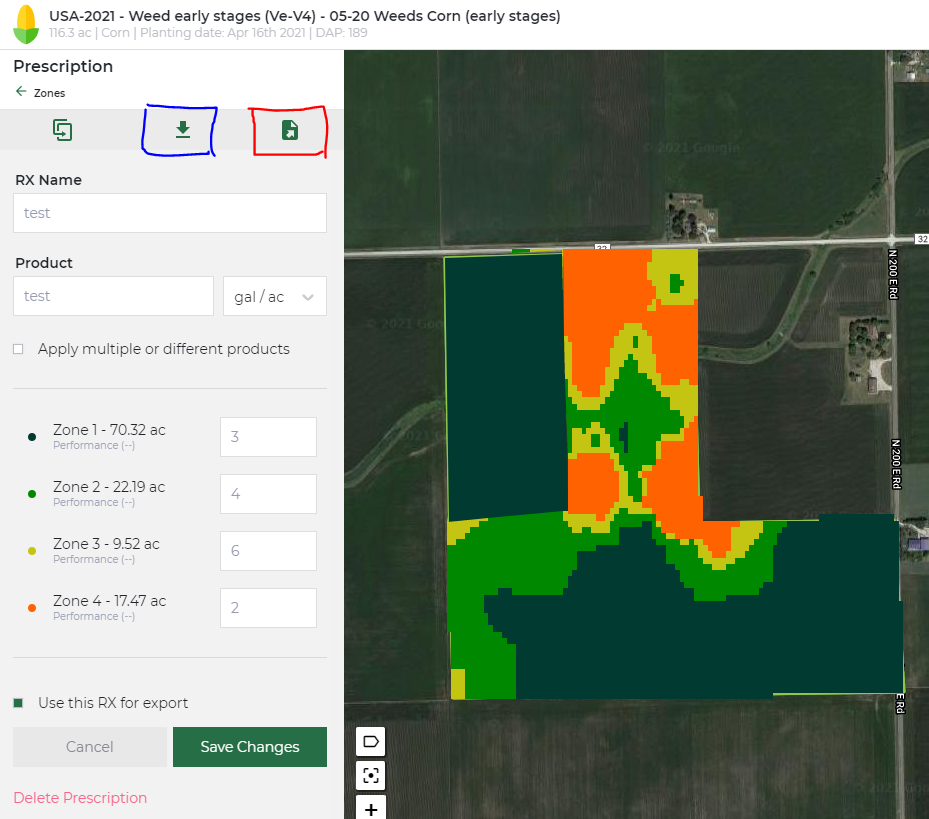 Second, from the zones tab:

Select the field you would like to create a zone map for from the right hand side fields list.
Click on the zones tab in the left hand navigation column.

From here, create new zone.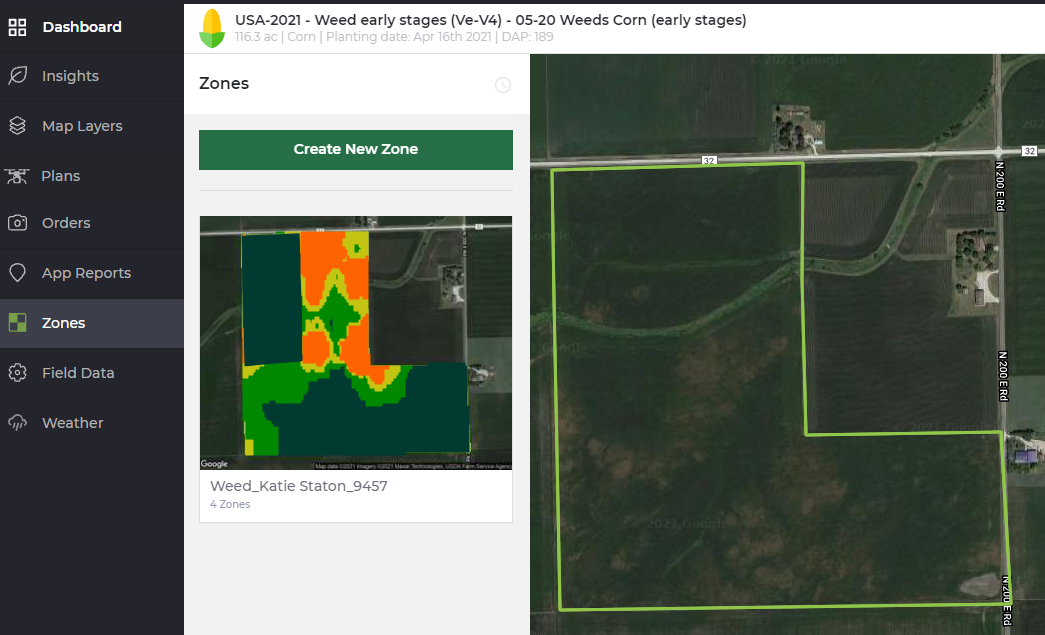 Here you will select your parameters for creating the zone map, the number of zones, and the area management size (if applicable).

You will have many choices of parameters to customize. Typically we use: emergence count, Planetscope NDVI, or weeds heatmaps.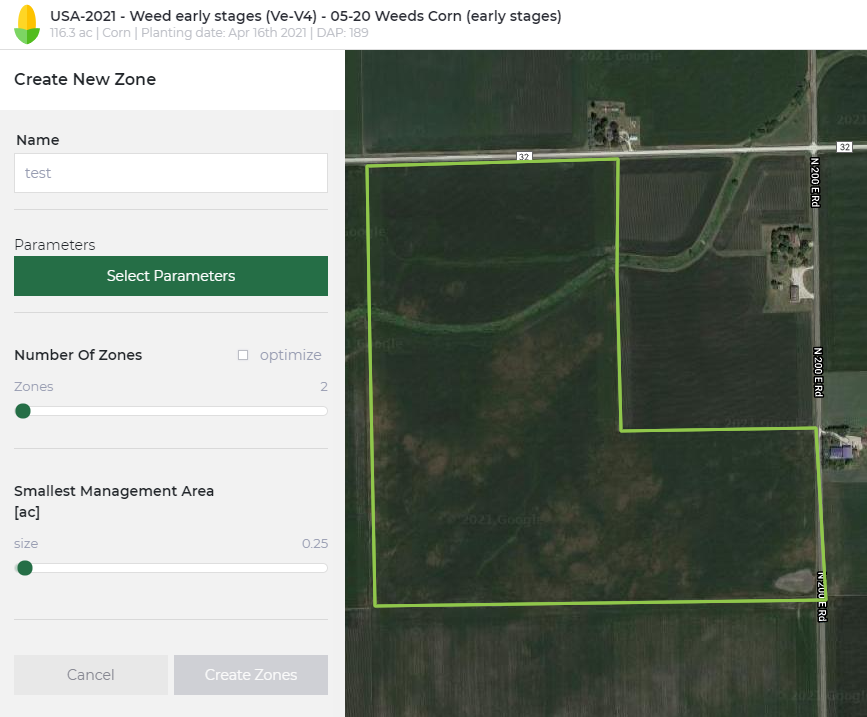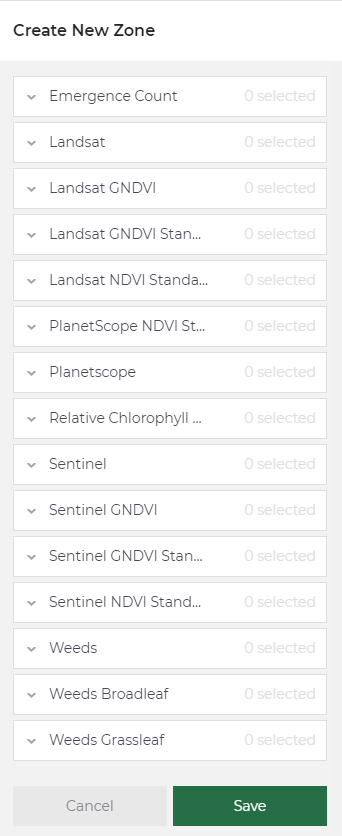 Once you have selected your parameters, you will be ready to create your new prescription following the steps above in the first method.